Kelli Bunch is a classically trained chef and owner of KB Table, a full-service catering and event planning company based in Houston, Texas. A native of Houston, Kelli's passion for cooking was evident from a young age. Some of her most treasured childhood memories were made in the kitchen with her family. Delicious home-cooked meals served as the foundation for her appreciation of thoughtfully prepared, gourmet food.
​
Kelli attended the University of Mississippi to pursue a bachelor's degree in Hospitality Management. Her four years in Mississippi furthered her understanding of the hospitality industry and exposed her to the vibrant flavors of Southern cuisine. Continuously inspired by the world around her, Kelli spent a summer abroad in Florence, Italy to learn authentic preparation of Florentine cuisine.
​
With an appetite to bolster her culinary skillset, Kelli followed her dream of attending culinary school at the Culinary Institute of America in St. Helena, California. The guidance from a tenured group of revered culinary professionals further expanded her understanding of the industry and made for a cherished experience.
​
After graduating from the Culinary Institute of America, Kelli put her skills to the test embarking on a journey through some of Houston's finest kitchens and premier catering companies. She also had the great privilege of working as personal chef to the late President George H.W. Bush and the late First Lady Barbara Bush.
In 2017, Kelli established KB Table with the hopes of sharing her love for beautiful and delicious food. She is continually evolving, learning and seeking new opportunities to grow herself and her business. Her commitment to her craft is evident in each and every bite. Eat beautifully every time.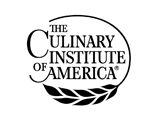 ​
Thank you for visiting my page and I look forward to bringing KB Table to your home.
Sign up for our newsletter to learn about special opportunities, holiday offerings, giveaways, and much more!​
Let us know how we can help! Send us a message.
​