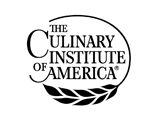 Some people say it may be luck to find a hobby or talent you are good at, but others say she was born into it. In the kitchen or around the table- that is where you will find Kelli Bunch. As a young girl, she always had a passion for cooking. The collision of these two is how KB Table was created. Growing up, family dinner time was something she surely treasured. Her mother never failed to have a hot, home-cooked meal waiting at the table. Surrounded by her family, friends and delicious food is still her favorite place to be!
Kelli and her father had a very close bond, especially in the kitchen! When Kelli was in the third grade, they settled on a pact that following her graduation from college, he would send her to culinary school- she certainly held him to that promise! Inspired by the world around her, she spent a summer in Florence, Italy in college learning the delicious appetite made up of Florentine cuisine and Italian wines.
After completing her undergraduate at the University of Mississippi, she instantly enrolled at the Culinary Institute of America in St. Helena, California. The guidance from a tenured group of culinary professionals further expanded her understanding of the industry and became an experience worth cherishing.
After graduating from the Culinary Institute of America, her appetite for success in the culinary industry elevated to new levels. She moved back home to her beloved Houston, Texas and worked for one of Houston's premier catering companies. She also had the great privilege of working as personal chef to the late President George H.W. Bush and the late First Lady Barbara Bush.
While her journey with food has been anything but ordinary, it continues to inspire her craft each and every day. Her passion, truly recognizable when you work with her, will bring you not only thoughtfully crafted food, but experiences and memories that last a lifetime. If you can imagine it- she can produce it.
We thank you for visiting our page and look forward to bringing KB Table to your home.